Life Music
Christian
Fellowship
Transforming Minds
Through the Heartbeat of Christ!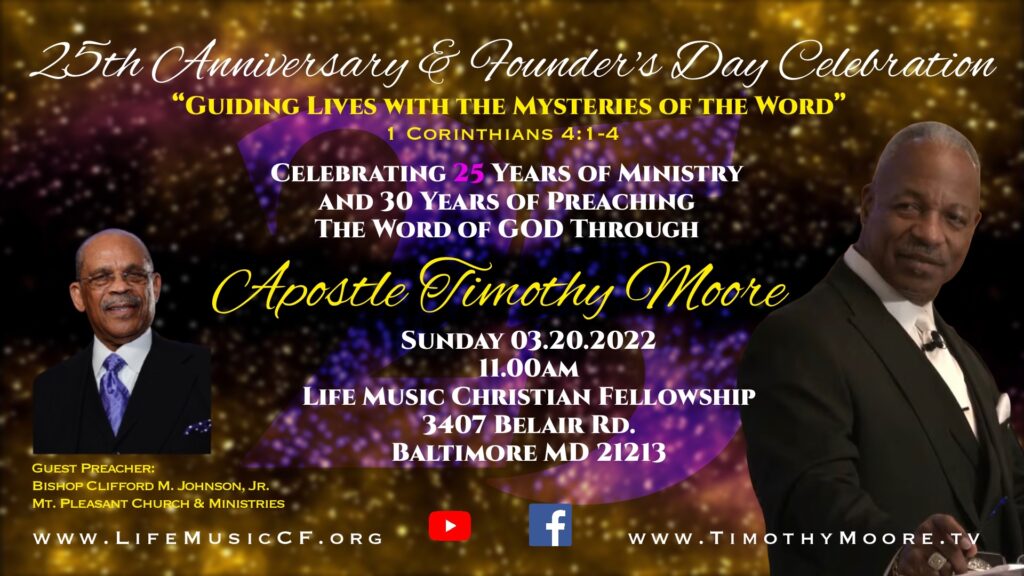 Not Just Another Church …
CHRIST JESUS is the great Shepherd of this fold. He will feed, lead and pastor His people through the preaching and teaching of the WORD of GOD. The ministry of anointed music will break the fallow ground for the seed of the WORD. The WORD of the Anointing will sound like music to the broken and burdened.
Not just another church, but the rhythm of life on the heartbeat of Christ.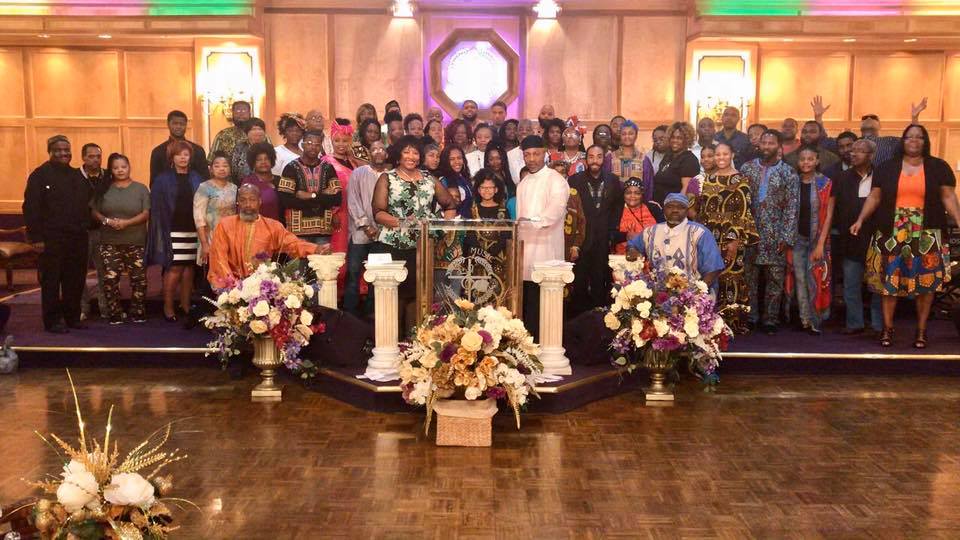 Apostle Timothy Moore was born in Baltimore, Maryland to the Late Deacon Wallace and Martha J. Moore. He is married to the beautiful Evelyn Denise Moore and has two daughters and two sons: Qwinnteast, Knicole, Christopher Michael, and Joshua Moore. He received his education in Baltimore City Public Schools where he graduated from Fairmount Hill High. He was blessed with the talent of music at an early age.
He has played music around the United States professionally as a guitarist and vocalist, and later became a record producer. He produced such groups as Douglas Miller, Timothy Wright, Bibleway Choir, Little Cedric and The Hailey Singers, Singing Disciples, Supreme Voices, Heaven Bound, and received a Stellar nomination 2002 for producing Doc Mckenzie and the Hilites "Hold On". He is a member and the founder of the recording group "New Street." He took Biblical Studies at the Baltimore School of the Bible, private guitar at the Peabody Institution, General Studies at Baltimore City Community College and Prince Georges Community College, and received a Bachelor of Science from Lancaster Bible College, and an Honorary Doctorate from Ever Increasing Word Training Center, Apostle Leroy Thompson, Senior, Founder.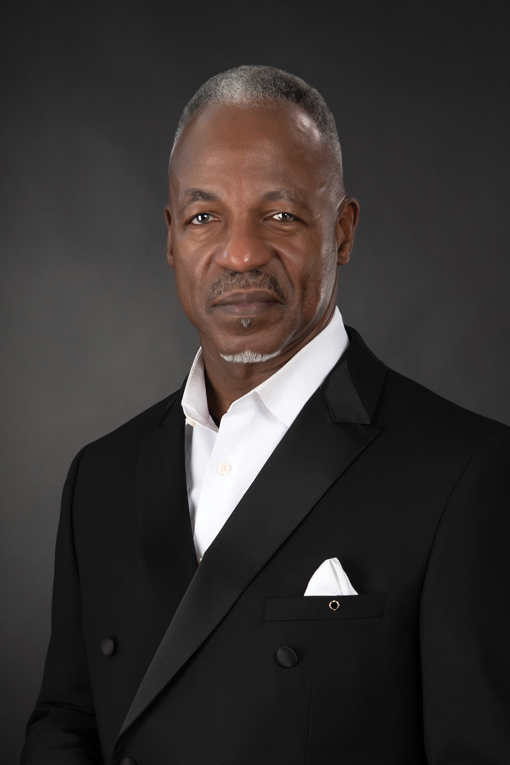 We're not called "Life MUSIC Christian Fellowship" for nothing! The ministry of MUSIC will break the fallow ground for the seed of the WORD. The WORD of the anointing will sound like MUSIC to the broken and burdened. Christian music and praise/worship music is part of our ministry. Apostle Timothy Moore is an accomplished musician in his own right, so he loves surrounding the people of God with inspirational music in every service. Come for a Sunday Service and find out why MUSIC is in our name!
SUNDAY
10:45 AM – Morning Worship
9:30 AM – Children's Church
FIRST SUNDAY
5:00 PM – Communion Service
THIRD SUNDAY
5:00 PM – Evening Worship
TUESDAY
7:00 PM – The WORD Encounter (Bible Study)
Stay Up To Date With The Latest Updates and Event Info
Life Music Christian Fellowship is a praying church! If you have needs that you would like us to join you in agreement with, send us your prayer request by clicking the button below